We are working on a Master Bathroom Refresh. The client requested a modern updated look for their space. They would like to change all the materials, fixtures and finishes.
Here are two photos of the current bathroom: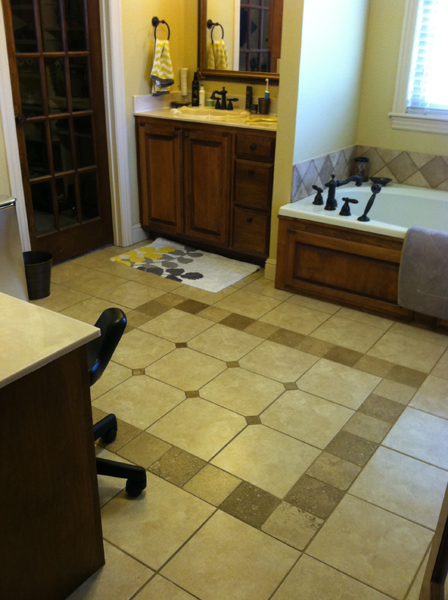 iSpace, LLC is proposing light gray, dark gray and white tones. Removing the existing flooring and adding a marble like tile in a herringbone pattern. We are also proposing a freestanding tub to replace the built-in existing tub. Moving the sinks together on the entry wall and converting the area that is to the left of the tub into floor to ceiling storage cabinet.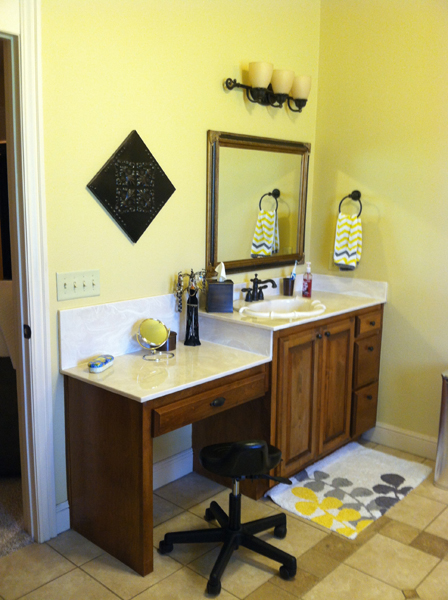 We are proposing both sink on this wall with recessed medicine cabinets and wall sconces. See the elevations below.
Here is a glimpse at our design development concept. Floor plan, Elevations and Digital Color board: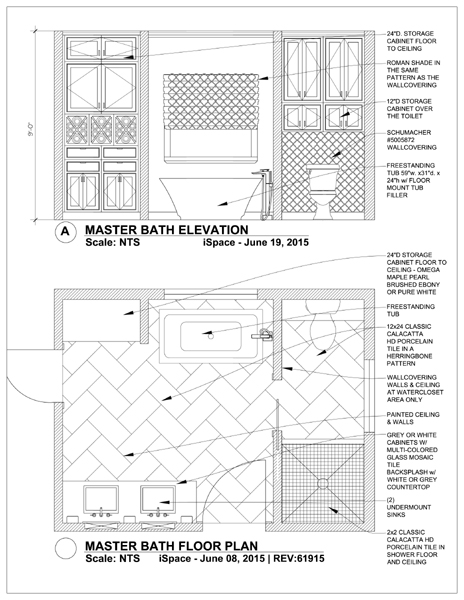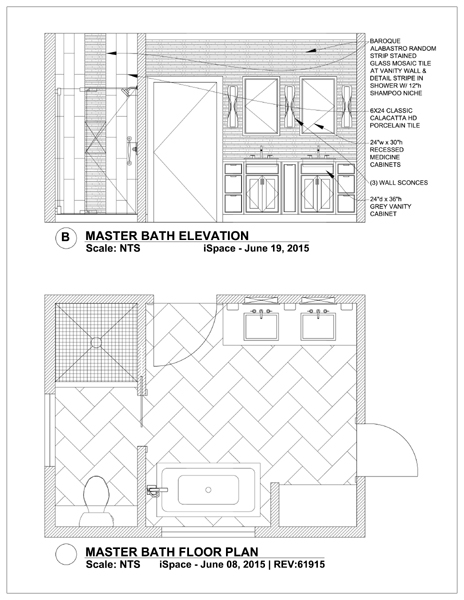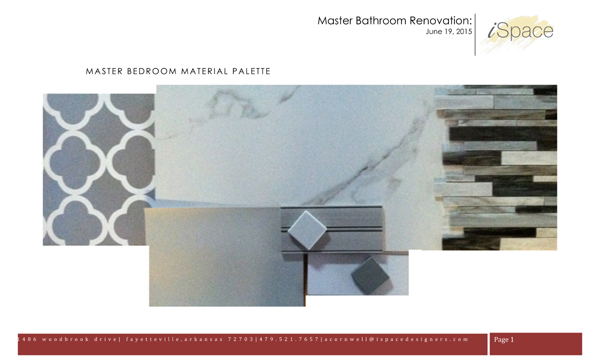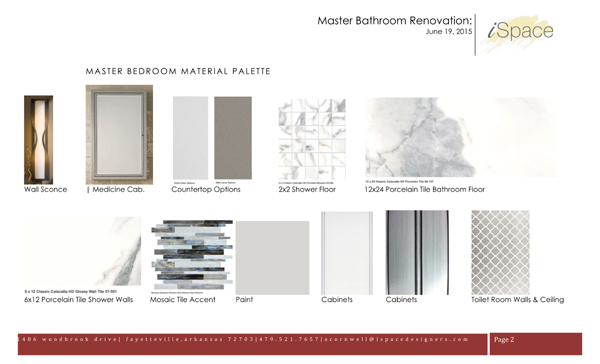 I hope to post the after photos in the very near future. Stay Tuned.