The goal of this design was to create a welcoming space that keeps caffeine lovers coming back for more than just the coffee. This was achieved through the use of coffee bean hues paired with warm reds and oranges to highlight the space.
Here is the space before: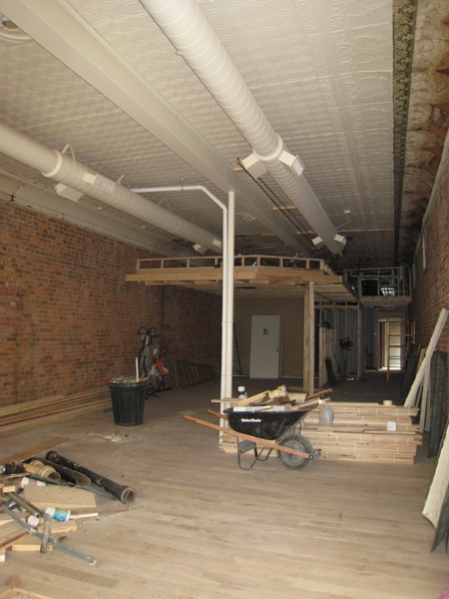 Before Photo: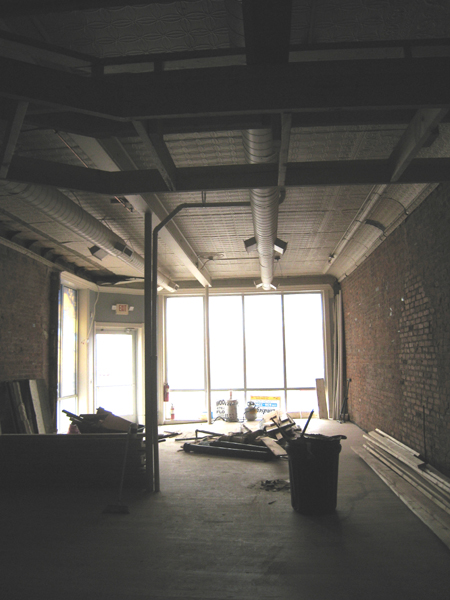 The client's request was to create a warm and inviting hangout for both students and business folks to work or visit while sipping their coffee and eating a sandwich.
New Floor Plan: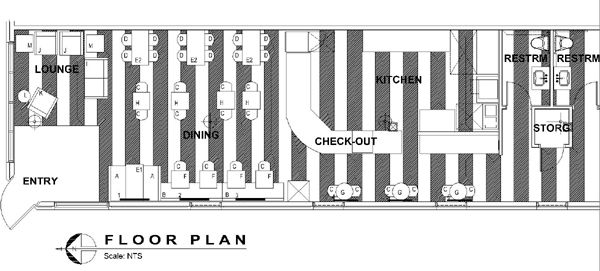 New Ceiling Plan: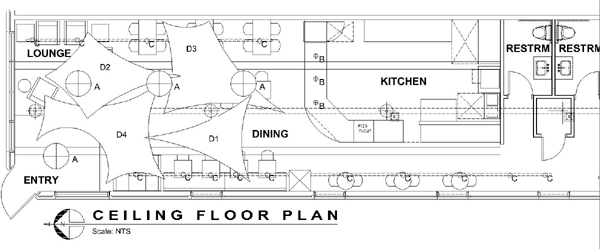 Challenge was in creating a space that is appealing to two generations – business people and students.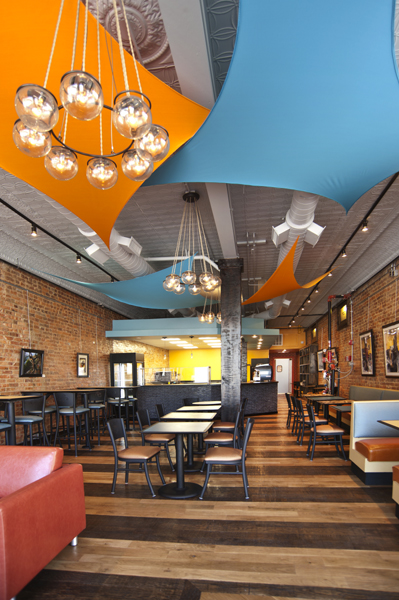 We designed the space as comfortable as possible. The more inviting the atmosphere, the longer customers will stay and the more loyal they will become. We did not cramp the space. We mixed lounge seating, booths, traditional table seating and bar height seating.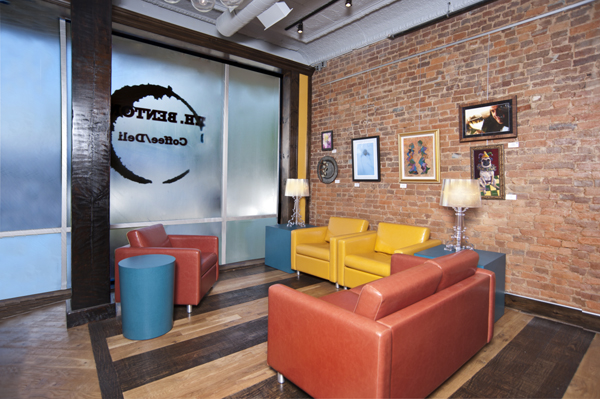 After Photo's Continue…
The client took part in displaying local art, so we installed an easy hanging system to accommodate the rotating artwork.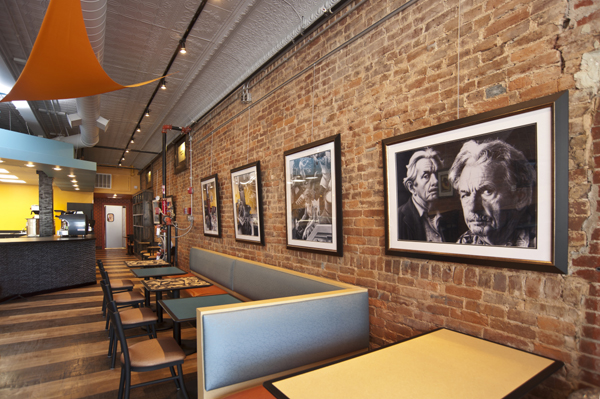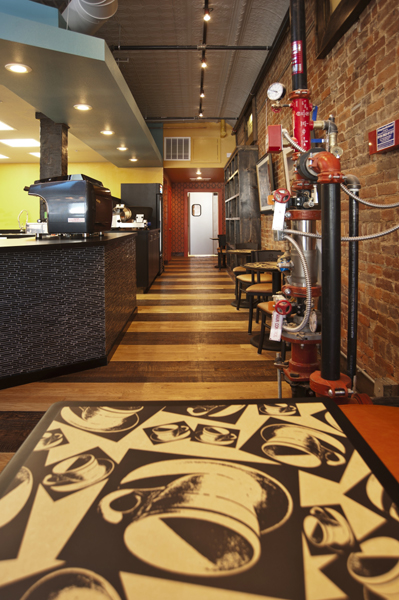 Remember on commercial spaces an interior designer must comply w/ health, safety and welfare codes:
We establishing and maintaining proper means of egress that comply with code. Additionally, audible and visible fire alarm systems and emergency exit lighting there planned into public areas. The space allows for the proper turning radius of a wheelchair. All interior finishes meet or exceed local, state and national fire codes. All food service codes were met. We create ergonomic spaces by providing variety of seating options, tables and footrests. Safe furniture was provided, along with railings and grab bars where necessary and specified non-skid surfaces.