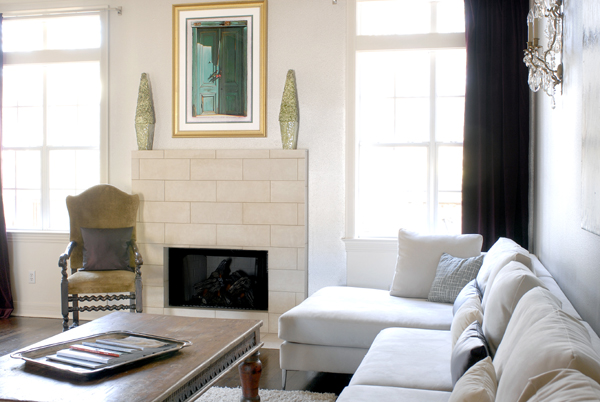 Au naturel – This living room off the kitchen makes a great use of a long room.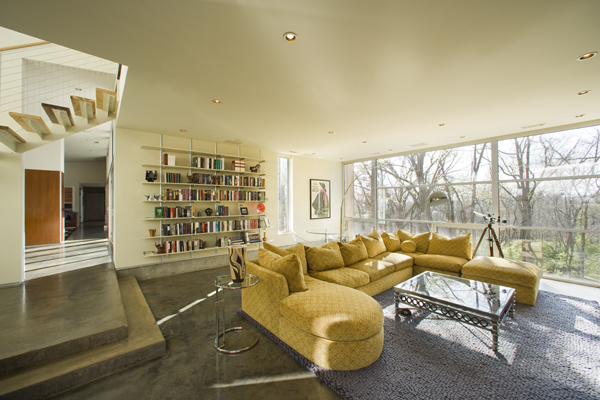 The soft shades of yellow and grey used throughout this living room blend seamlessly with the serene outside view. Your eye easily takes in both the interior design choices and the beauty beyond all the windows.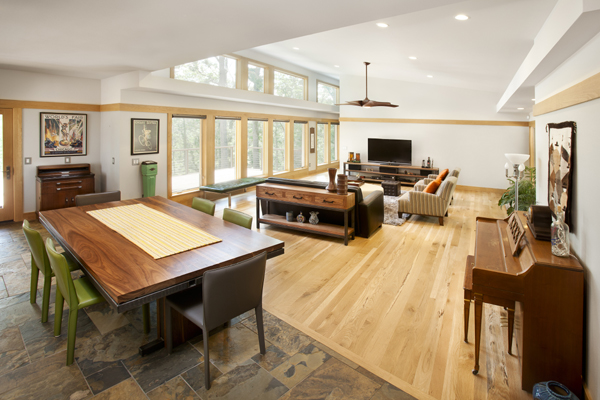 This living room and dining room are a great place for the family to relax and spend time together.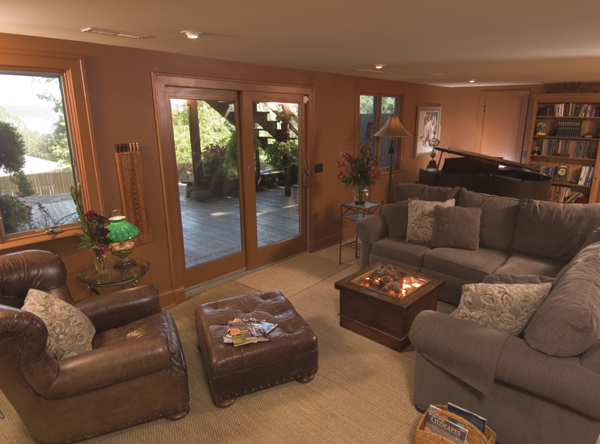 Don't be afraid of the dark – try painting the walls and all the moldings and casings a darker color to create a cozy space.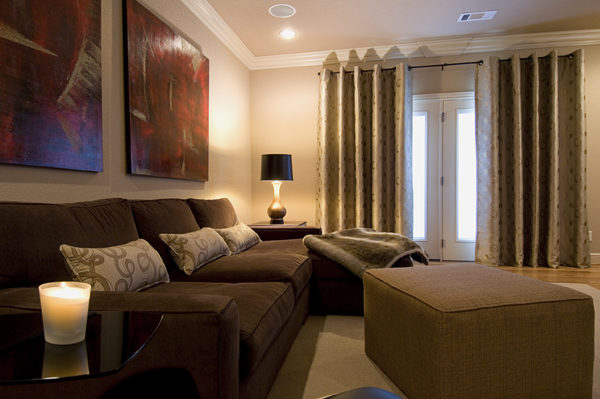 Take the focal point away from the natural colors with artwork that pops.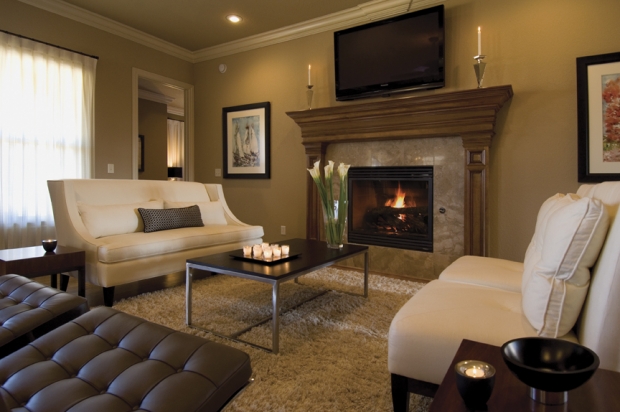 Old meets new in this living room with traditional architectural details and crisp, contemporary furniture and accessories.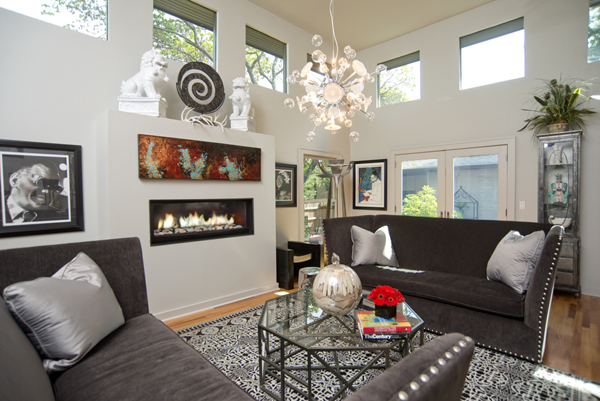 Create texture and visual appeal by mixing and matching fabrics, artwork and lighting. This sleek and modern living room features a built-modern gas fireplace that is flanked by two comfy gray sofas and anchored by the grey and white patterned rug.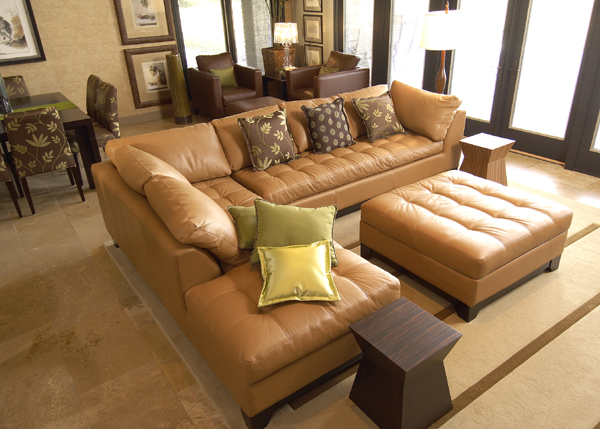 This open living and dining space is a statement-making design. Varying textures and patterns gives depth and dimension to this open space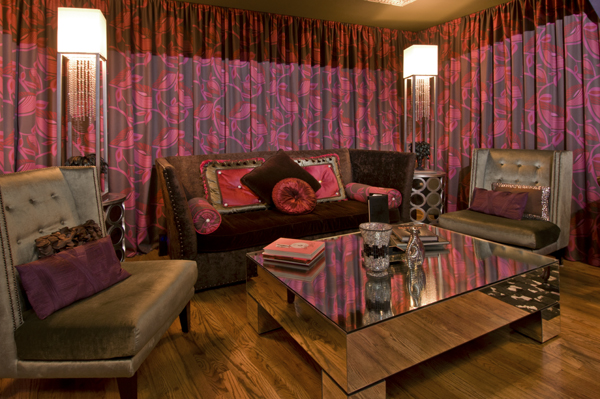 Create a cozy living room by using drapery panels to continuously cover the three walls wrapping the space.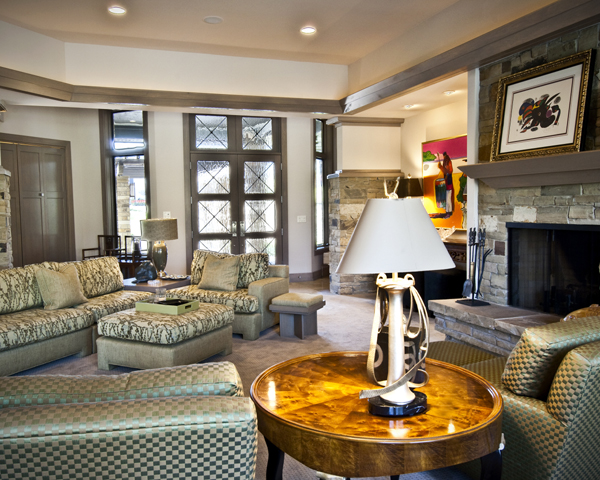 Create a neutral organic living room. This open space mixes warm grey flagstone and natural green tones.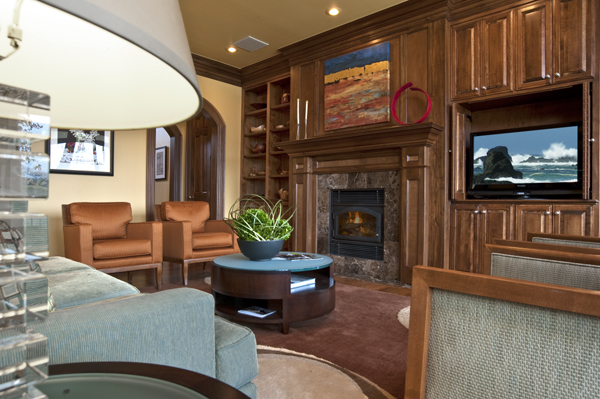 Balance the dark wall of the built-ins with lighter color furniture and fabrics.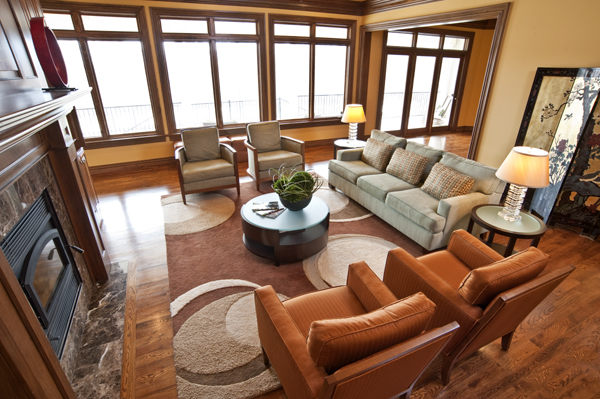 From both the kitchen and the living room you can enjoy the fireplace and light-filled windows overlooking the expansive terrace.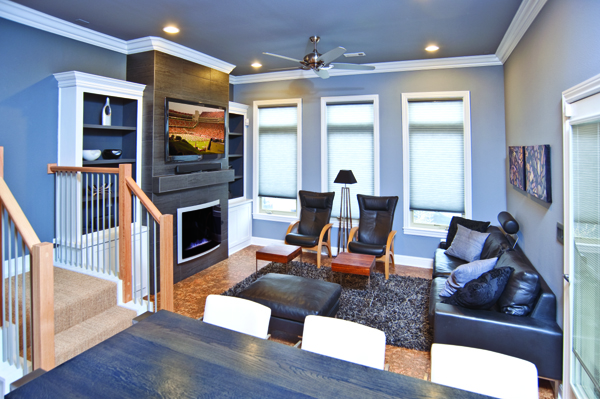 Create a minimalist look without being cold and sterile. A fireplace will often take a room to the next level.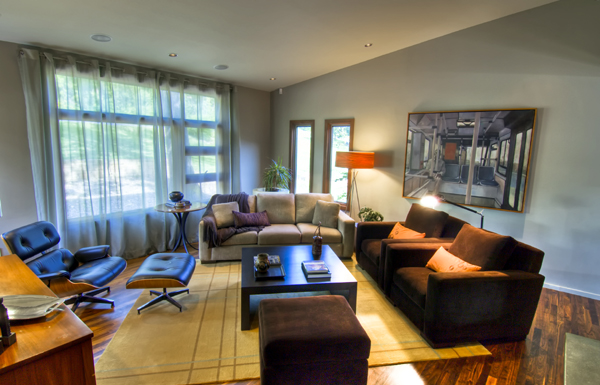 Open furniture arrangement is inviting no matter where someone enters from, while the 'U' shape encourages conversation.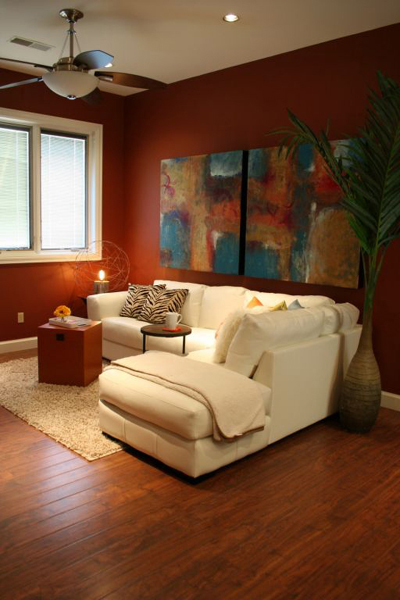 Bold patterns and orange walls pop against the white sectional in this sleek living room. True to modern design, minimal furnishings allow for distinct pieces to really stand out.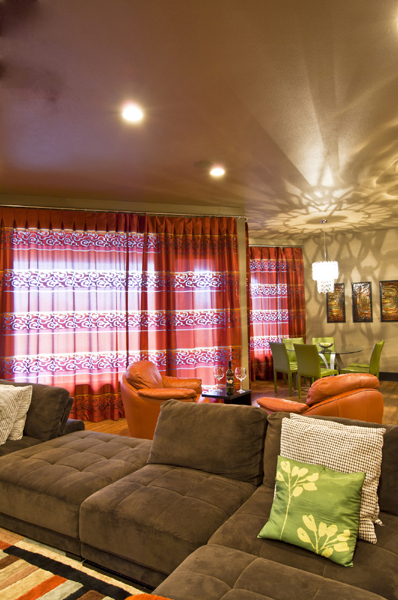 Funky furnishings fill this neutral, eclectic living room with color and texture. Bright orange and green chairs add a splash of color in the space.