The Alpha Delta Pi Sorority house corporation and the sorority sister representatives were interested in updating the out-of-date interior. They felt the existing public living spaces were too dark and "grandma" looking for young college students. Their desire was for a refreshed and uplifting space that meshed well with the activities of their busy sorority house.
Sorority House Parlor BEFORE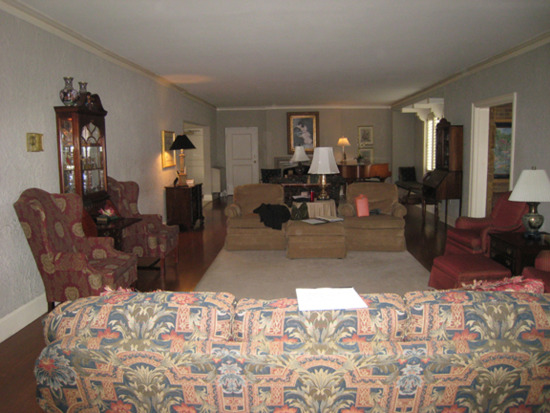 PARLOR AFTER the Update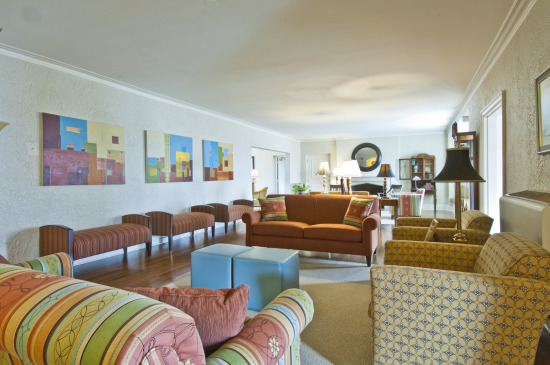 The design concept was to give this 1950's sorority home a breath of fresh air. We aimed to create efficient public living spaces that maximize functionality and durability, as there is constant traffic flow and practical use in the house. Thus, our goal was to give the sorority a comfortable and long-lasting look with every bit of style; along with smaller gathering spots for the girls to have a place to put their feet up, study, lounge and surf the internet.
Sorority House Sun-porch BEFORE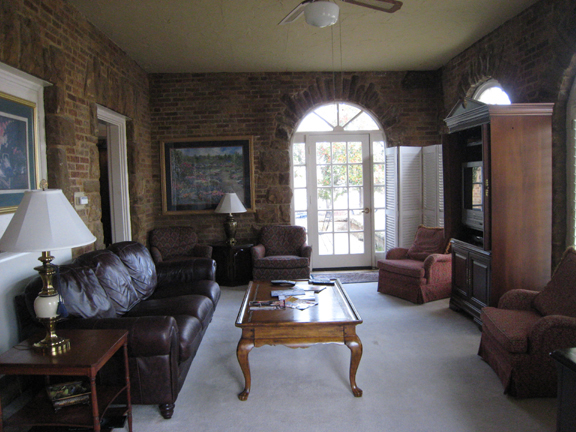 Sun-porch AFTER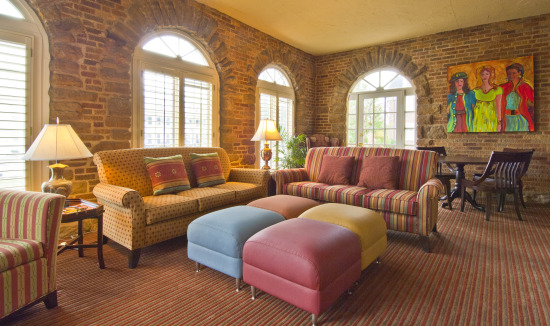 To address the client's requests, we started by repurposing end tables, lamps and purchasing some new economical commercial grade furniture to replace the threadbare pieces. We created new furniture arrangements that are functional and beneficial for the sorority sisters' optimal use of these spaces. We repainted the space a light fresh shade to give the rooms a feeling of increased size. We made a youthful statement with geometric colorful fabrics and contemporary artwork. We commissioned a piece of art for the media room and added another in the new piano room to showcase "sisterhood", this art symbolizes the moments shared and treasured as sorority sisters.
Sorority House Trophy Room BEFORE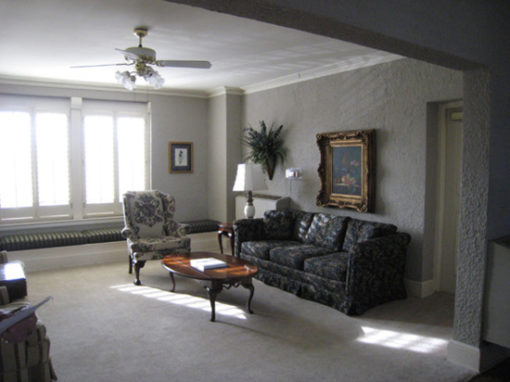 Trophy Room AFTER