It's not quite a bar nor a restaurant, the gatropub is a British hybrid, offering a casual-meets-refined atmosphere that welcomes beer & wine drinkers, non-fussy eaters and foodies alike.
Our challenge was to create a more laid-back, tavern-like feel that doesn't scream British Pub. To create an environment that has lingering scents of masculine elements and yet keeps it lively and contemporary with an intimate ambiance for the feminine patrons.
Here is the space BEFORE the dramatic change in appearance started: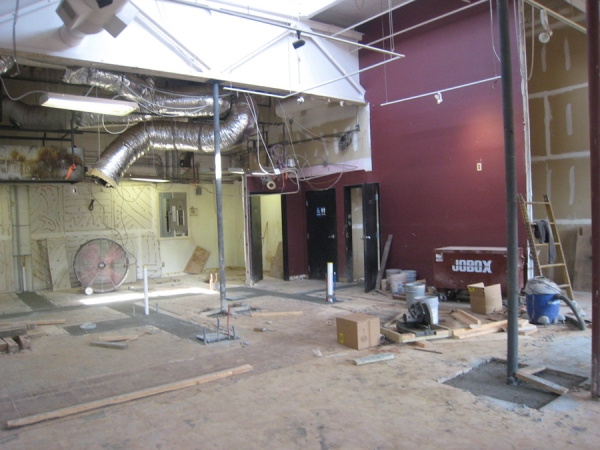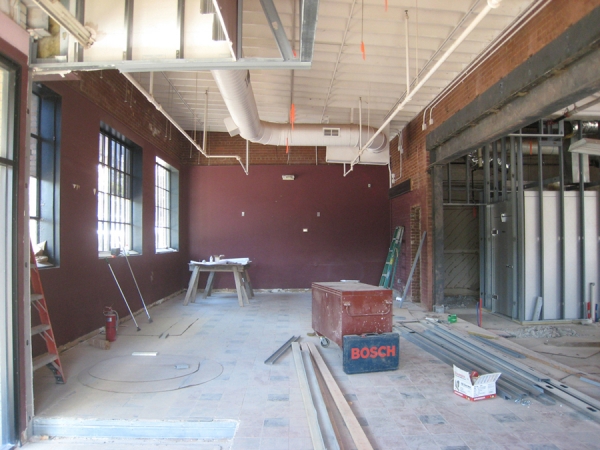 What were our client's requests for this project?
The owner's objective was to create an intimate and communal gastropub that serves sophisticated, yet unpretentious food to both men and women. They wanted to be the "living room" of the community, using a spinoff of the British pub rich, dark stained bar. Another goal was to establish a spot where the sports fanatics as well as those looking for the fine dining experience would feel comfortable.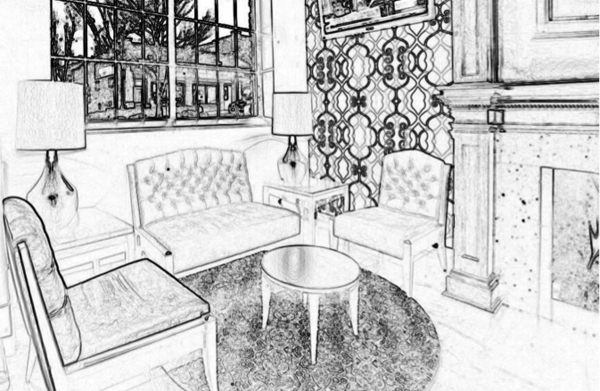 Our design concept for this gastropub [Farrell's Lounge Bar and Grill], located in the heart of the dining and entertainment district of Fayetteville, Arkansas, was for everything about the atmosphere to stay true to the three important works: Warm, Inviting and Down-to-Earth.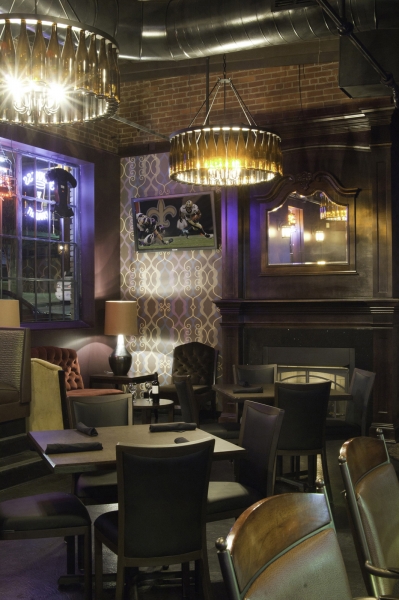 We stripped-down the space, which had seen a lot of wear from the previous tenants, and remade it without covering up the age and texture of the room. We preserved the "open-plan" layout. We left the simple rectangle shape with visible wood and metal beams, exposed the brick and skylights, and painted the pocked concrete-block walls earth-toned colors to give the space a masculine, casual feel.
We added a fireplace to add a cozy atmosphere with small conversation groups of comfortable, welcoming furnishings. In this area we created a custom wall-covering on each side of the fireplace in a large contemporary shape to unite all the colors of the pub, thus creating a harmonious interior. A generous dark stained wood bar runs more than half the entire length of the pub with wrought iron and leather bar stools to manifest strength, comfort, and age-old appeal of the corner pub.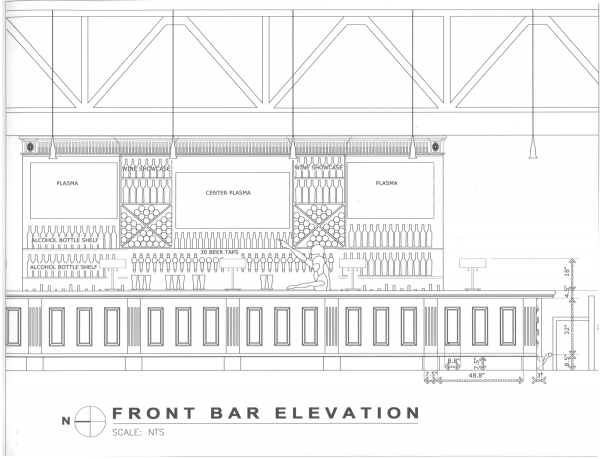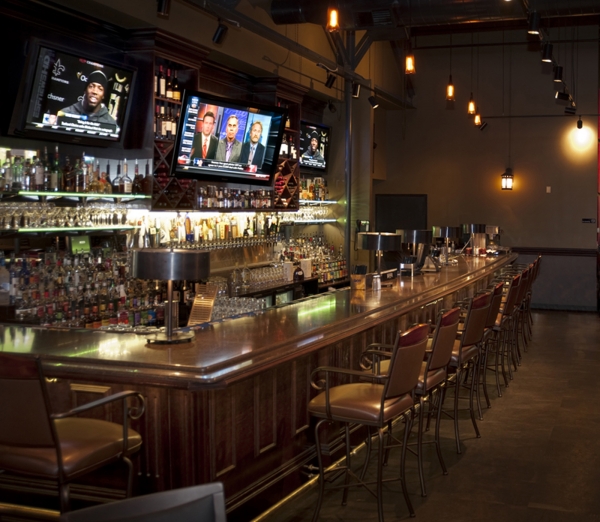 To show community support, the pool table has red felt to support the local university trademark color. The large abstract art also gives a nod to the University of Arkansas mascot along with creating a contemporary flair. There are vintage chandeliers and pendants created out of wine bottles adding to a tavern ambiance.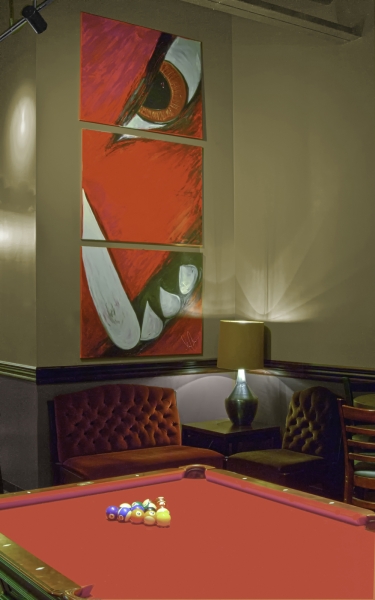 PIG SOOWIE Arkansas Razorbacks!!!
Woooooooooo, Pig ! Sooie !
Woooooooooo, Pig ! Sooie !
Woooooooooo, Pig ! Sooie !
Razorbacks!