The design goal for this renovation was to create a beautiful, relaxing, spa-like master bathroom retreat. Creating a "tone-on tone, clean" and re-energizing bathroom.
Bathroom BEFORE: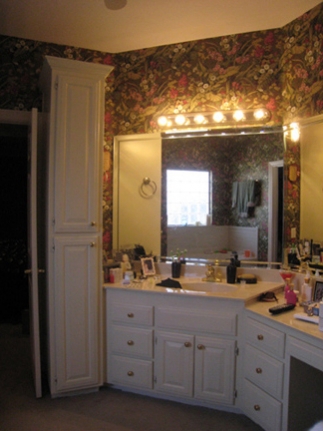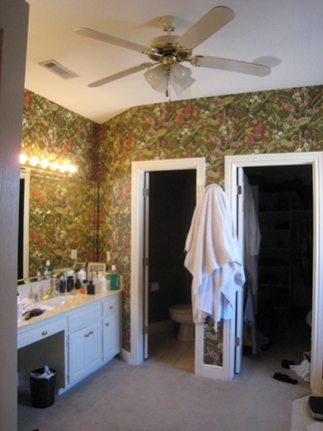 The challenge was to update this out of date bathroom, while keeping the expensive to a minimum, and creating a perfect marriage between the existing layout and a spa-like goal while honoring the touch of traditional | old world requested.
More BEFORE pictures!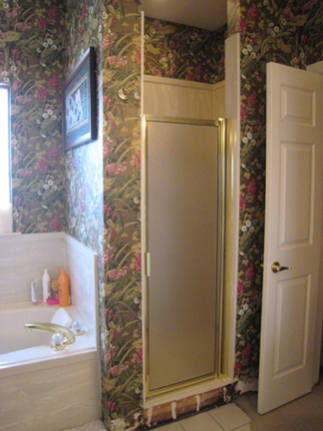 We kept the existing layout. By effective laying of materials and patterns using earth-tone colors as a base, we achieved the calming palette of neutrals to create a soothing atmosphere. We added oil-rubbed bronze faucets to bring in the old world touch that was desired. Using a watery blue/green accent palette in the wallcovering and glass tile mosaic we created a very re-energizing, idyllic bathroom. The vanities were replaced achieving a bit of traditional styling with increased storage areas and adding soft warm finish.
This is the AFTER photo (below) of the renovated Master Bathroom – New vanities with storage and new curved tub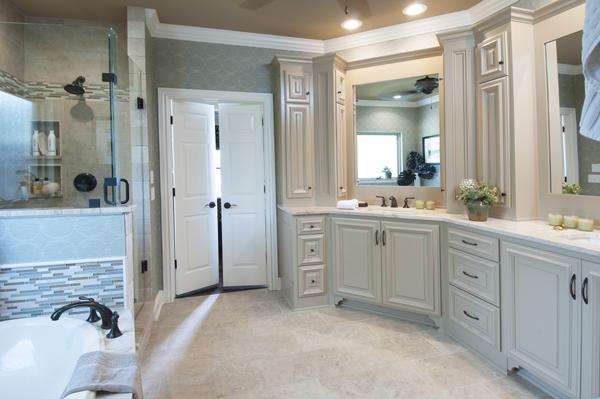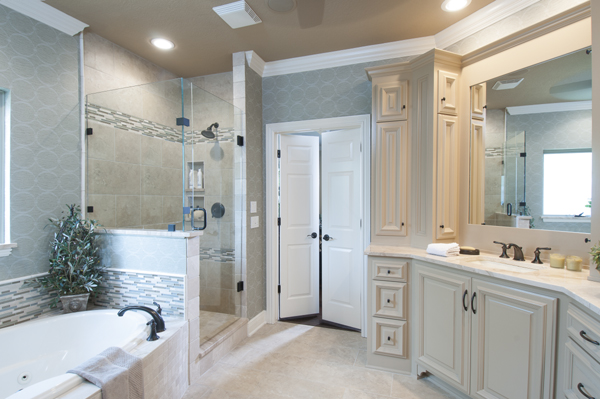 This after photo (above) shows the renovated tub/shower. The showers existing full height wall was removed and the shower increased in size. The added glass opens up the shower.