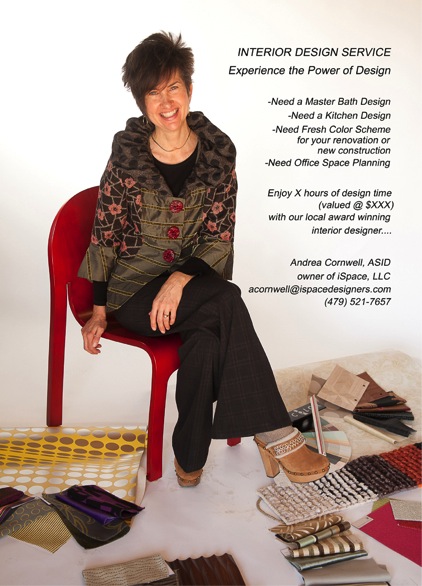 A gift certificate from iSpace, LLC is the perfect gift for the holidays.
It is also a perfect gift for:
An Anniversary
Graduation
Wedding
Birthday
Just because…
…to anyone who enjoys good design.
It is especially usefully as a housewarming present from your realtor! A gift of design is a great way to refresh and rejuvenate an interior space.
Giving and receiving a gift of Interior Design is quick and easy.
We can either email the gift certificate or we can send it through regular mail. It can be tailored to your needs and the recipient's or available in a pre-set amount.
Happy Holidays and Happy New Year!