As an interior designer the best part of a project is seeing a space dramatically change in form and appearance.
The client's main requested for this project was, functionally. As parents they wanted a tub — primarily for their toddler — as well as individual basins for themselves. Beyond this, the design was meant to be modest, mostly airy, and classical in design.
Before Photo: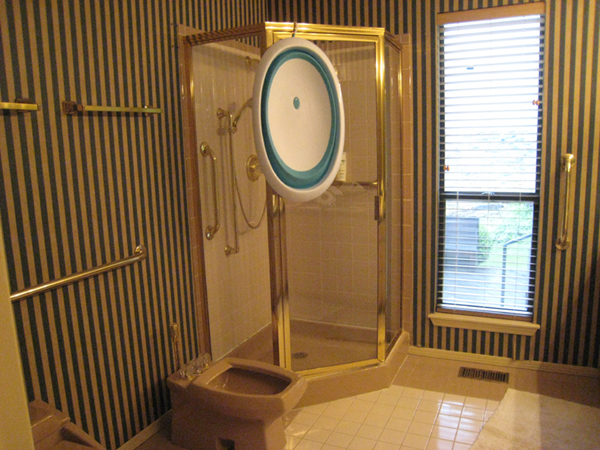 Here is the existing bathroom before the ideas started developing. As you can see grouped together on the wall is a corner shower, bidet and toilet. There is no tub in this bathroom.
The opposite wall had a full length vanity
Floor Plan Before: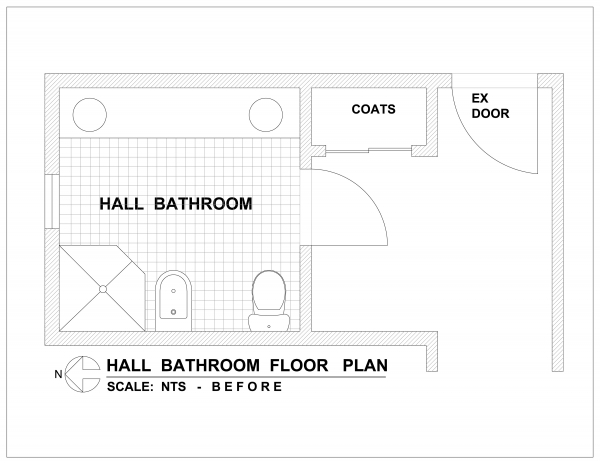 Floor Plan After: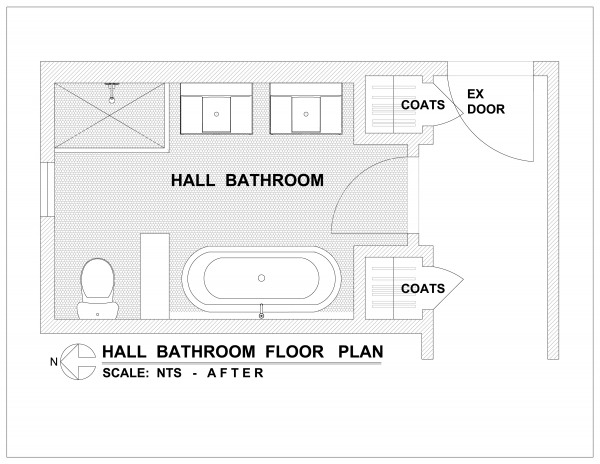 The design concept for this bathroom renovation was to create a clean, calm, and yet practical bathroom for this new family. This resulted in making accommodations for their small child, while keeping it relaxing and useful for adults.
After Photo: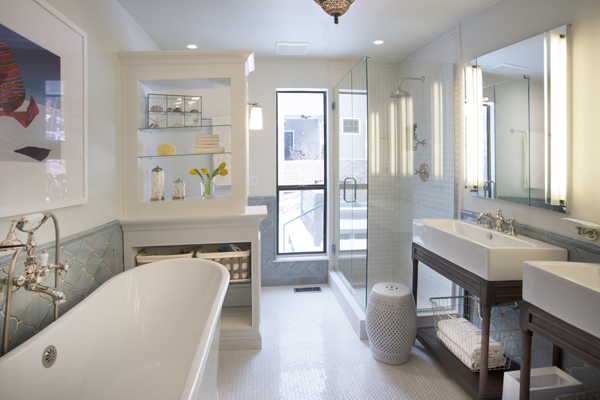 The bathroom after the renovation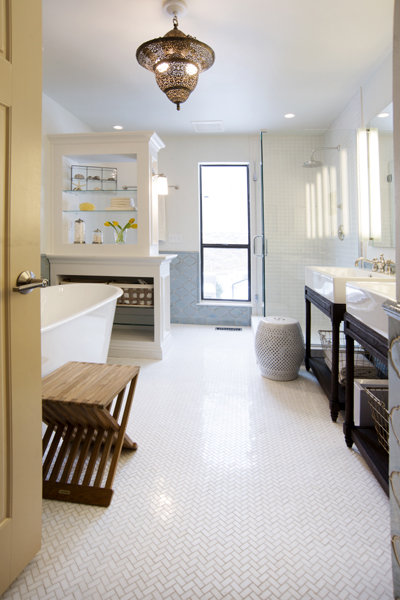 The first challenge was updating the out of date bathroom into a relaxing retreat for adults, while simultaneously creating a functional space to bath a toddler.
The second challenge was integrating ideas inspired by places the couple had traveled to.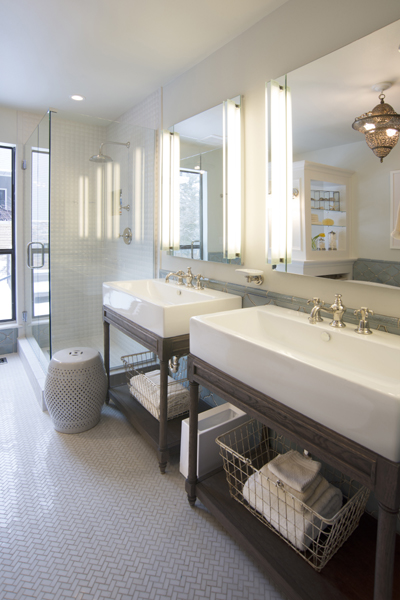 Drawing inspiration from a distinctive Moroccan metal lantern that the couple found during a trip in 2009, we created a theme with arabesque tile wainscot. We also combined the North African country's alluring design styles with a serene color palette to create a functional space that is perfect for the family. The framed photograph is a reminder of the salt flats in the Atacama Desert in Chile, where they honeymooned.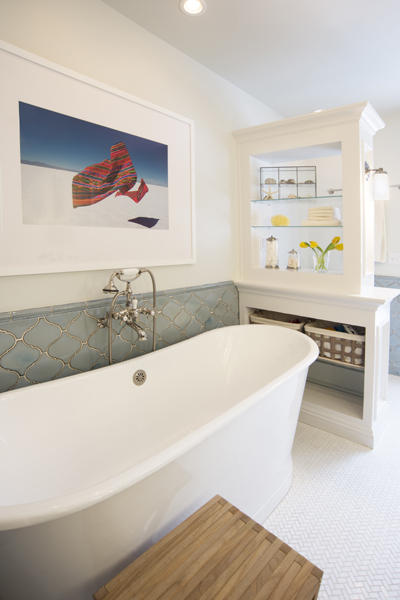 Hope you enjoyed this new interior space.