Basic and boring. Those are two of the terms that the client relayed to interior designer, Andrea Cornwell, ASID, when describing the master bathroom suite in the their recently purchased home. Though the house was less than a decade old, the room's beige walls and brown woodwork felt lackluster to the client, and they sought iSpace's help in personalizing the space. "Making it lighter and airier, feminine but not fussy, were top priorities, notes the client, who sought a more soothing and inspiring retreat.
Here are two photos of the Master Bathroom Before the renovations began: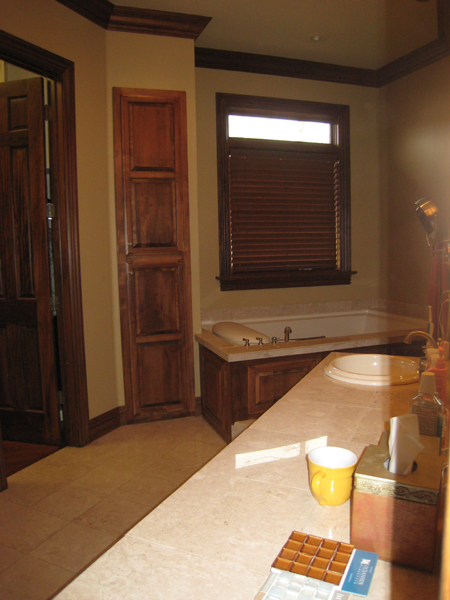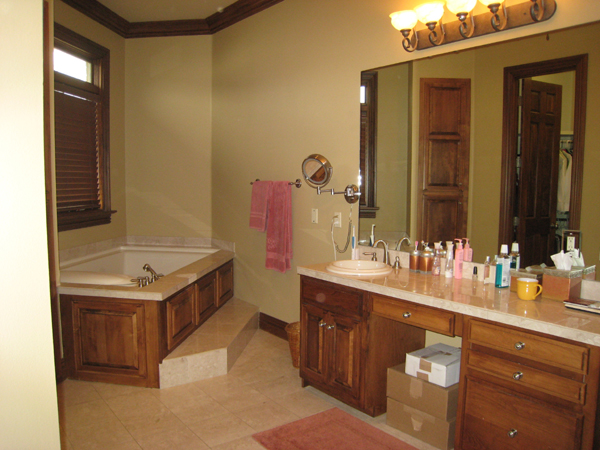 iSpace assessed the suite's strengths – a large window, a durable porcelain tile floor, plus a spacious floor plan with his and her vanity areas separated by a walk-in shower and devised a plan for keeping those elements intact while updating the space with color, texture and spa-like fixtures. "We chose a subtle color palette of blue, beige and amber – using relaxing shades that lighten the room."
Master Bathroom After: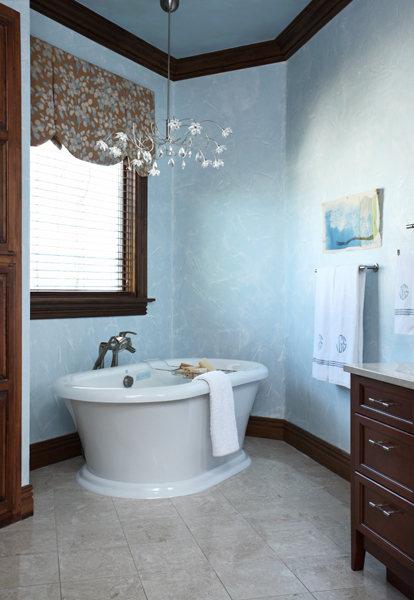 The large built-in bathtub overpowered the space and proved to be uncomfortably roomy. It was replaced it with a freestanding soaking tub, and further enhanced the area by dressing the window with a valance that incorporated the room's color scheme. Above the tub, Andrea added an organically shaped crystal chandelier as a focal point for the retreat.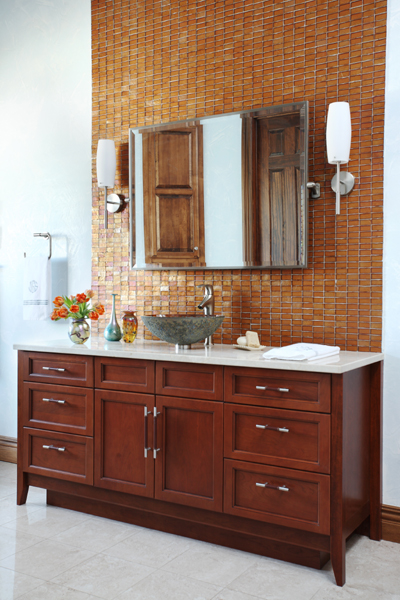 Soft, textural Venetian plaster with a pale blue tint was applied to the walls, complementing both the dark wood trim and the cream-colored tile floors. The vanities were replaced, achieving a more-modern style with increased storage areas and a warmer finish. Light-reflecting glass mosaic tiles in iridescent amber were used as a counter to ceiling backsplash behind the vanities, a move that the client particularly applauds as a means of brightening the space. Handmade amber glass vessel sinks mounted on top of new marble slab countertops provided additional shimmering accents, as did pivoting mirrors and sconces with glass shades inset above the vanities.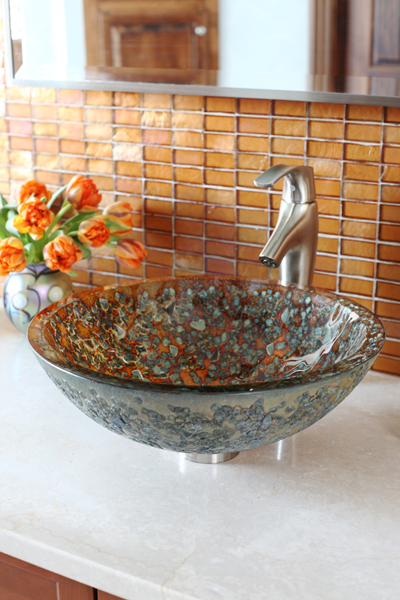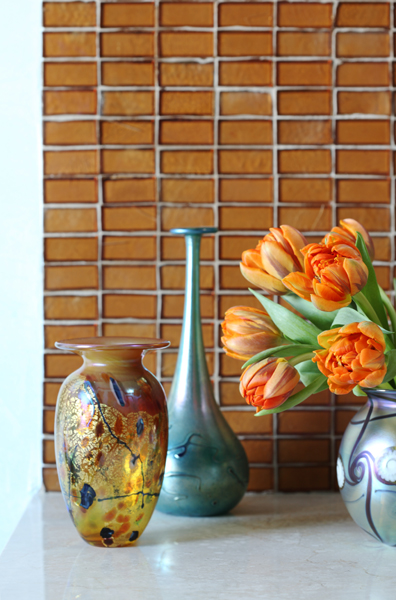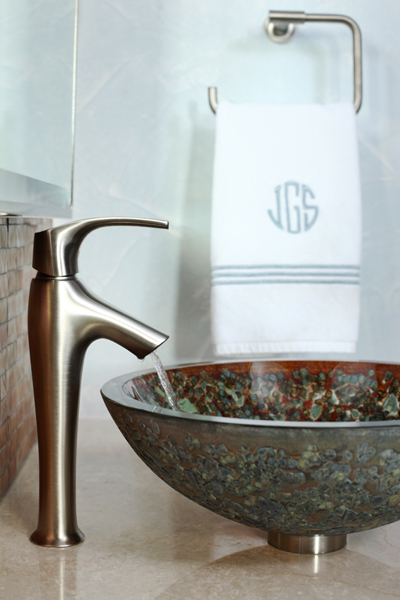 This renovation gave the space the added sense of light that the homeowners wanted and helped the bathroom feel a bit more feminine. The space feels lighter and brighter, more personal, and still non-fussy.